Waaaaah!
Categories: Declan | Author:
David O'Leary
| Posted: 3/8/2006 | Views: 2843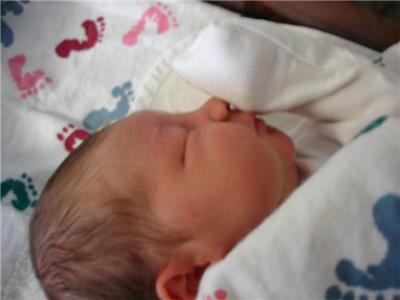 Declan turned one day old today... he's growing up so fast... Yesterday was a busy day with constant visits from nurses and other hospital staff poking, prodding, advising, and questioning mommy and baby along with Declan's first meeting of his great grandparents and reunited with his grandparents (Jen's parents).
Today has been more mellow with time to practise eating and feeding, and time for dad to figure out the diapering thing and just getting to know our little guy better.
Pics